The Mid-Autumn or Moon Cake Festival is another interesting celebration for the Chinese community in Malaysia. Here, the festival is marked by lantern processions by children and adults alike. During this time, Malaysian Chinese exchange moon cakes with friends and family as an expression of their best wishes. For visitors who are keen to know about the culture and traditions of the Chinese, the Chinese History Museum in Sarawak offers a fascinating insight.
This festival has come to symbolize a quiet celebration of peace and shared prosperity. Take delight in the colourful lanterns displayed during this time while enjoying the variety of mooncakes available.
In the holiday island of Penang, beautifully decorated lanterns bring on an air of festivity. Lantern processions are a sight to behold.
Celebrate this wonderful mid autumn festival with your loves one and had a wonderful day!
HAPPY MID AUTUMN FESTIVAL =)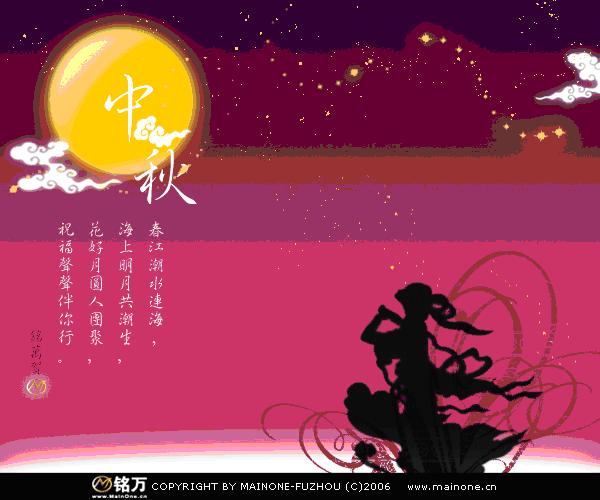 zhong qiu jie kuai le =)
eat more mooncakes!!! ^^
play lantern ^^
Don't play till house got burn can already =p
[*sources taken from Google*]