I was super busy with work nowadays plus I don't have internet connection at home, I was having a hard time to blog about this. Don't blame me for being so last minute okay? :( I'm doing this during my lunch hour break at office. Rushing to submit it before 3pm later! Hahaha.. Anyway, thanks to Nuffnang Malaysia and Walt Disney Studio Motion Studios for the exclusive screening passes yo! And yeshhhhhhh......
Iron man is finally back! Like finally. *screammmmmmmmmmmm*
OH MAI GWADDDDDD!!!!!!!!!
Previously we have Iron man 1 where all this things started. Start invented the suit and eventually became ironman.
Then in Iron Man 2, he finds out that the steel armor could actually kill himself, so he then created another new element to prevent that to happen.
And now we have Iron Man 3. Back with more Ironmans LOL.
If I would to customize my own Iron man suit I would not customize Stark's suit. His suit was already so awesome and why would we need to amend that? Instead, I would create another female suit. (Perhaps maybe for Stark's girlfriend? :P) Since where all this started is because Stark's girlfriend was caught, and then he invented his suit. So, now I would create and customize a female version of suit for Stark's girlfriend! Oh yeahhhh.. With the power of love, together.. both of them can fight the bad people! And I shall name it

IRON WOMAN

so that it would match with Iron man! Hehehe :p
Just imagine if both of them go out and kick some ass. ;)
"And so, Ironman and Ironwoman save the world once again" *drum rollsssss*
Now you would ask me, how's my female suit specifications right? Don't gan jiong lahhh =p
Okay here's my idea. The whole concept of my design will look something like this:
Colour matching awesome possum iron couple. =D
So come to the main part which is the awesomely possum power and gadgets. Ngek ngek ngekkk.. ;)
Since it's a female suits, the wrist would have a

IRON-FRAGRANCE

button which by the smell could make the enemy fainted for few hours. But it would act as a nice fragrance smell for her own. Also could act as a seduction weapon to mens. Kill two birds with one stone. ;)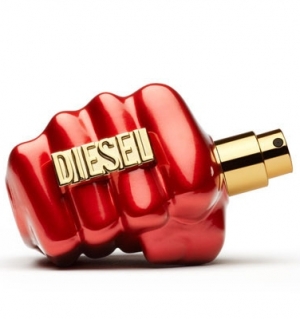 This is very useful for their sudden attack. With one press, enemies would faint when they smell it. So awesome I know right? =p
Next, at the back of the suit would be this

SUPER MAGNETIC IRON

. (Impressed enough? ;p)
When it's activated, it will produce a magnetic energy that eventually makes their enemies sticks to it. Don't underestimate its power okay. Its super hi-tech efficient power could be able to carry any weight of load.
Next, I've also invented this
IRON-DRIVE

where both Ironman and Ironwoman has one each. It's interlinked and wherever one of them collected any data, the other party would eventually receive it as well.
It is water and fire proof and the main benefits of it is that it is even virus proof! ;)
Now we come to another gan jiong part. Hehehhh. To let both of them to connect and communicate with each other, I've come with this

IRON-TALKIE

. It's attached to beside the mask where they coul just use their voice to activate it and connect. As easy as ABC ;)
It is connected to the satellite and it would produce an iron-language where only both of them could understand. It is wireless and were installed with language translator
. Another awesome spec is that it could act as an additional weapon where the iron-talkie rod could produce electric current and execute the enemies! We don't need any electric chair, just use the iron-talkie rod! Hehehe =D
Tell me who can defeat them? I believe they would be the most awesome

IRON-COUPLE

ever!