I was super busy with work nowadays plus I don't have internet connection at home, I was having a hard time to blog about this. Don't blame me for being so last minute okay? Pretty please??? :( I'm doing this very
secretly
and super duper hurry in my office now. Rushing to submit it before 12.59pm later! Haha :P Anyway, thanks to
Nuffnang Malaysia
and
Sony Pictures Malaysia
for the exclusive screening passes yo! And ohhhh yeshhhhhhh......
SMURFS 2 is BACKKKK! WOOHOOOOOO. *screammmmmmmmmmmm* :DDDDD
OH MAIII GWADDDDDDDDDDD!!!!!!!
I still can remember how those tiny smurfs giggling and smurfling around for the first episode. Their smurfness were just so unresistibly cute and adorable! Just like the MINIONSSS... AHHHH.. Imagine if minions and smurfs come along together? @.@
HAHAHAHAHA.
"Smurpicable Me"
Okay okay.... LET'S GET BACK TO THE TOPIC SHALL WE? =DD So what's the question today again?
If I Were A Naughty
Smurfette
for a Day, what would I do?
OMG I think I'm gonna go crazy all over around!
From a kind and blue pretty Smurfette,
I WOULD TURN INTO ONE OF THE NAUGHTIES......
LIKE THIS!!!!!
NGEK NGEK NGEKKKKKKK :DDDD
So what would I do if I were a naughty Smurfette for a day?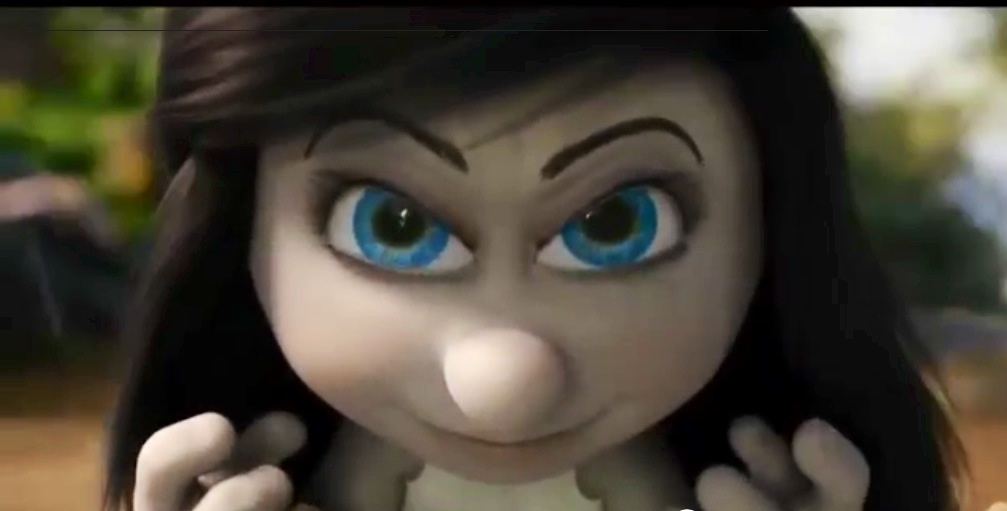 Firstly, I would ask Papa Smurfs to give me some of his blue essence.. and that's where I begin yo! With it, I CAN DO ANYTHING!!! EVEN THE IMPOSSIBLE!!! Hehehehhe.. :DDD
I would turn the GRASS and TRESS into BLUEEEE. Like AVATAR!!! Yeahhhh =DD
Then I would make all the traffic lights colour into BLUE too! Oh myyy.. the whole traffic is so gonna be so messy muahhahaha :DDD
OH OHHH... THIS IS THE ONE THING THAT I WANT TO DO SO MUCHHHH...
I would like to clone a lots of SMURFETTESSSS! Yesss! Then we all could go all out to prank and confuse people with all of our similar faces! I always wanted to have the feeling of having a sister who has a similar look, similar appearance. It must be fun to prank on people by confusing them with both of our similar face! Evil plan on!!!! *Grinnnnnssss*
And in my opinion, Smurfette will eventually lose her colour and turn into one of the naughties. All thanks to GARGAMEL!!! His wicked plan finally
succeed
! Afterall, he's the one who created Smurfette after all!
And with the naughties' influence, Smurfette would get even naughtier!
Oh noooooo :((
But finally, with the love and care from Papa Smurfs, I believe love would conquer everything and Smurfette would finally be back to normal as the kind and good Smurfette and Gargamel would go back to his world!!! OH YEAHHHH =DDD
HELL YEAH I'M SO READY FOR THIS MOVIE!!!! BRING IT ON BABY =D