At first, I was thinking to bring along Loo See for this premiere but then thinking that she need to drive all the way back to Setia Alam from my house makes me change my mind. So, I called up Catherine instead! I bet she enjoyed this movie like really a lot too!
This movie is about a married guy who cheated on wife and apparently his wife found out after that. And you thought it's gonna be like the wife would look out for the mistress and give her a slap on her face then you're wrong! Hahaha. They eventually became good friends instead!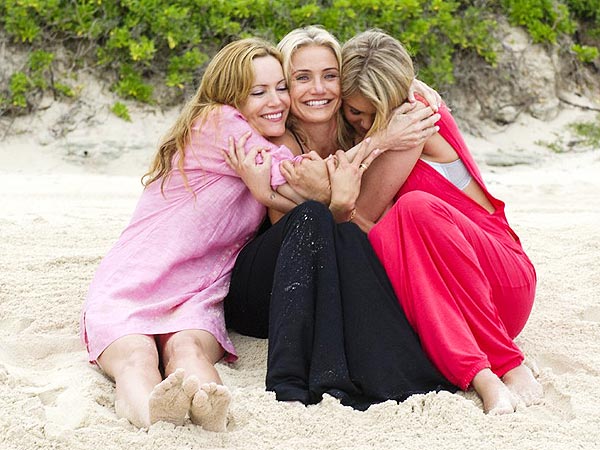 How weird how odd yet so sweet it could be hahaha.
Here's my favorite quote from the movie: "When the lawyer, the wife and the boobs got together, you have a perfect killing machine!" HAHAHA. Totally nailed it! =D
That's a really huge one Amber! LOL
It's judgement time!
So lesson learnt from this movie, don't mess around with woman yo! You can't imagine how evil we would be if you've crossed the line :P
Totally recommended especially for all you ladies out there! :D
Watch the trailer below:
/
The Amazing Spider-Man 2 tomorrow! Tee-heee :p